May is Lyme Disease Awareness Month. Holistic health practitioner Andrea Candee teams up with Lyme-literate physician Daniel Cameron, MD to discuss the complexities of tick related infections and symptoms of Lyme Disease using an integrated approach to healing.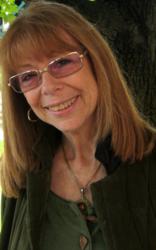 South Salem, NY, May 2012 : Antibiotics are the gold standard for symptoms of Lyme Disease and its co-infections. Dr Daniel Cameron, a Lyme literate physician, creates protocols of antibiotic therapy according to the patient's profile. But ticks travel around, feeding on wildlife, picking up viruses and passing them into the host, human or pet. When symptoms of Lyme Disease do not respond to antibiotic therapy, master herbalist Andrea Candee has found viruses to be the culprit. 'The new buzzword in Lyme Disease is co-infections', says Andrea Candee. 'Unfortunately, viruses passed in by the tick often affect the central nervous system and are not addressed by antibiotics.'
Dr. Cameron and Ms Candee will answer questions at this free event at The Perennial Gardens, 414 Old Post Road (Route 22) in Bedford, NY on Saturday, May 5th, from 10am to 1pm. Gluten-free baked goods will be sold along with a delicious ginger lemon drink.
All proceeds will go to ILADS, The International Lyme and Associated Diseases Society, a nonprofit, international, multidisciplinary medical society, dedicated to the diagnosis and appropriate treatment of Lyme and its associated diseases. ILADS promotes understanding of Lyme and its associated diseases through research and education and strongly supports physicians and other health care professionals dedicated to advancing the standard of care for Lyme and its associated diseases.
Often mistaken for multiple sclerosis, lupus, rheumatoid arthritis, or chronic fatigue syndrome, symptoms of Lyme Disease are often misdiagnosed. It is not uncommon for someone living in an area unscathed by Lyme Disease to contract it while vacationing in a part of the country known for it. When the person returns home and consults with the local physician, symptoms of Lyme Disease will often be misinterpreted for some other syndrome. If improvement is not achieved, a consultation with a health practitioner located in the vacation area may prove effective.
Daniel Cameron, MD is a board certified primary care physician in Mt. Kisco, NY, considered one of the pioneers in successfully treating recurrent or Chronic Lyme Disease. He has published research detailing clinical studies that support the conclusion that Chronic Lyme Disease does exist and is not just a stress related imbalance in the patient's mind.
Andrea Candee, MH, MSC, specializes in reversing chronic Lyme using natural remedies targeting the viruses. She works with Lyme sufferers from all across the country by saliva analysis and phone consultation.
To learn more about natural approaches to Lyme Disease go to http://www.AndreaCandee.com.
About Andrea Candee, MH, MSC
Andrea Candee is a master herbalist for over 25 years with a consultation practice in South Salem, NY. She lectures throughout the country and at corporate wellness centers about taking charge of your health naturally. Media expert and author, her award-winning book, Gentle Healing for Baby and Child (Simon & Schuster), received The National Parenting Center's Seal of Approval. Andrea is noted nationally for her unique and successful approach to Lyme Disease and works with clients and their pets anywhere in the country. To receive her free e-letter, click on Did You Know? at her website.
This press release is presented for your information only.
Full Disclosure Statement: The GREEN (LIVING) REVIEW received no compensation for any component of this article.
This article is for your information only and the GREEN (LIVING) REVIEW does not (necessarily) approve, endorse or recommend the product, service or company mentioned.