Sick of all this rain? At appliancehouse.co.uk the team have been astonished at the response from the Water Companies to the amount of rain that has been falling this summer.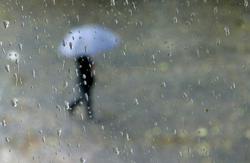 Sick of all this rain? At appliancehouse.co.uk the team have been astonished at the response from the Water Companies to the amount of rain that has been falling this summer.
Residents across the UK have been disgusted at the cavalier way the utilities companies have been treating the recent rainfall. A few days of glorious sunshine then the hosepipe bans are introduced all over again for seven water companies: Anglian Water, South East Water, Southern Water, Sutton and East Surrey Water, Thames Water, Veolio Water Central, Veolia Water Southeast. But astonishingly, despite being followed by the wettest April ever, an equally wet May and June following suit… a hosepipe ban is still in place with four of the seven water companies, with only Anglian Water, Southern Water and Thames water lifting their hosepipe bans on June 14th. Forecasters have predicted June to be the wettest on record, as most reservoirs have returned to normal for this time at year at least 75% full. The deluge of the last few days has further helped to replenish water stocks to normal levels across most parts of the UK.
April quickly prompted over 100 flood warnings and severe weather warnings, despite several areas affected being officially declared in drought, and even now at the end of June we are still seeing flash floods, lightning strikes on the Tyne Bridge in Newcastle and hailstones the size of golf balls falling in Leicestershire. And many people are wondering, how can there be floods and a drought at the same time? According to the Met Office spokeswoman Scarlett Elworthy, "We need to step back a moment and remember we've had two years of dry weather and we can't compensate for two years of dry weather with a few weeks of rain." Maybe it's bitter to say, but where exactly has this two years of dry weather been taking place? And just how few weeks of rain do we need to replenish stocks?
The bigger question now appears to be what to do with all this lovely clean water that has been dumped on the UK? Most people will be happy to see if gushing out of their kitchen and bathroom taps but how much better will it look coming from a brand new Caple tap, Abode Tap, Carron Phoenix tap or a Blanco tap? Each of these top brands have sparkling new designs which will put a shine on any bathroom or kitchen installation and you can see them all online at the Appliance House website.
Each of these new ranges are available for immediate delivery throughout the UK and will help householders do something creative with this monsoon we are currently experiencing.
The bigger question however still remains which is just how much profit will the utilities companies declare during the financial reporting season, despite being able to cope with leaks, floods and normal water usage by UK residents? The response of the utilities to this summer's weather has been poor at best yet despite this it is likely that they will be recording record profits. But at whose expense?
This press release is presented for your information only.
Full Disclosure Statement: The GREEN (LIVING) REVIEW received no compensation for any component of this article.
This article is for your information only and the GREEN (LIVING) REVIEW does not (necessarily) approve, endorse or recommend the product, service or company mentioned.