Some businesses and schools that generate electricity from rooftop solar panels will have to pay rates for the first time, while others will face a massive tax rise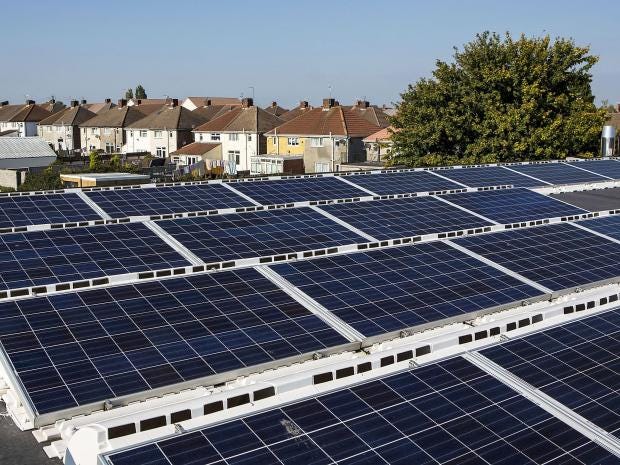 Britain's solar industry is facing devastation and consumers could see energy bills rise after the Chancellor Philip Hammond refused to listen to pleas to cancel a planned tax hike of up to 800 per cent on rooftop solar schemes.
The Solar Trade Association described the Government's refusal to bend over the increase – due to come into force in April – as "nonsensical" and "absurd".
Bizarrely, state schools with solar panels will be forced to pay, while private schools will remain exempt.
Mr Hammond barely mentioned the energy sector in his speech – apart from a promise to help the oil and gas industry "maximise exploitation" of the remaining reserves in the North Sea.
According to the Government's own figures, solar power is expected to become the cheapest form of electricity generation sometime in the 2020s.
But the UK solar industry lost 12,000 jobs last year and there has been an 85 per cent reduction in the deployment of rooftop solar schemes.
So the sector had hoped the Government would listen to their request to drop the huge increase in business rates affecting rooftop solar from next month.
Some 44,000 solar "microgenerators" who are currently exempt from business rates could be faced with a bill of hundreds, or even thousands, of pounds.
Read more here.