Ineos to conduct seismic survey for shale gas and could be working within 200m of the 1,000-year-old tree Major Oak, documents reveal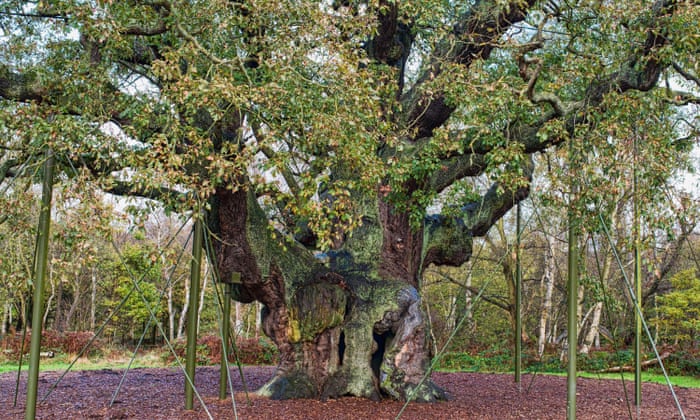 The latest battleground for the future of fracking in Britain looks set to be Sherwood Forest, the legendary home of folk hero Robin Hood and now the target of a seismic survey by Ineos.
The chemical multinational, which relocated its headquarters back to the UK last month, appears to have agreed terms with the Forestry commission to start burying charges and spend up to two years using "thumper trucks" or vibroseis machines to search for shale gas.
Campaigners have called on the government to block any possible fracking and protect the forest.
According to documents obtained under freedom of information request by Friends of the Earth, Ineos could be working within 200 metres of the Major Oak, a 1,000-year old tree that in folklore sheltered Robin Hood and his merry men.
Commercial fracking has yet to start in Britain, although Ineos and other firms have obtained licences from the government for shale gas exploration. The technology has been deeply controversial since tests conducted by Cuadrilla in 2011 caused earth tremors near Blackpool, but fracking operations are expected to restart in five wells in Yorkshire and Lancashire later this year.
A small protest camp has been established at Kirby Misperton, North Yorkshire, at one of the wells where gas firm Third Energy has been given permission to start fracking.
Read more here.