Consumers could be exposed to American farming practices banned by the EU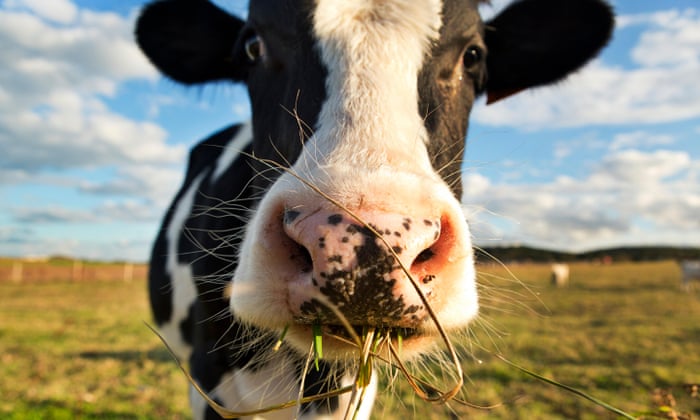 Those of us who want to eat safe, healthy food awoke to a nightmare on Tuesday, a chilling interview on Radio 4's Today programme. Bob Young, chief economist at the American Farm Bureau Federation, made it crystal clear that any US trade deal struck by Theresa May would be contingent on the UK public stomaching imports of US foods that it has previously rejected: beef from cattle implanted with growth hormones, chlorine-washed chicken, and unlabelled genetically modified (GM) foods.
Wiping the sleep from our eyes, we hoped it was just a bad dream, but the grim reality worsened. Martin Haworth, director of strategy at the National Farmers Union (NFU), was up next. Surely our own farmers, who have worked for decades to stricter EU standards shaped by consumers' demand for safe, natural food, would reiterate their commitment to keeping them? Not a bit of it. Haworth's only concern was that if such controversial American products were allowed into the country, British farmers should be able to use the same production techniques to ensure "an even playing field". Do you find it credible that British farmers could beat the US's vast industrial feedlots, hi-tech poultry plants and vast GM prairies at their own game? No matter, the NFU does.
Later, at prime minister's questions, the Scottish National party MP Angus Robertson pressed May for the reassurance that everyone who cares about food quality and safety badly wants to hear. Would she tell Trump she wasn't prepared to lower our food safety standards? Judging from May's evasive reply – she would improve trade through prosperity, growth, jobs, putting UK interests and values first – it seems entirely possible that she would bin existing food rules in order to clinch a deal.
Read more here.