New law allows private landowners to cut down any number of trees without applying for permission or even informing authorities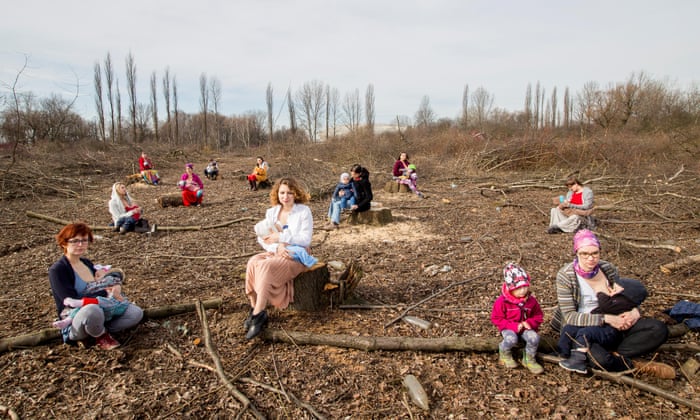 A controversial change to Polish environmental law has unleashed what campaigners describe as a "massacre" of trees across the country.
The new amendment, commonly known as "Szyszko's law", after Jan Szyszko, Poland's environment minister, removes the obligation for private landowners to apply for permission to cut down trees, pay compensation or plant new trees, or even to inform local authorities that trees have been or will be removed.
The change came into force on 1 January and has led to a surge in tree-felling, with activists reporting newly cleared spaces in cities, towns and parts of the countryside all over Poland.
"The law allows any tree on private property to be cut down by the owner, even if it is 200 years old," said Joanna Mazgajska of the Institute of Zoology at the Polish Academy of Sciences. "Many private citizens regard trees on their land as a nuisance. They don't report, they just cut – it's barbarism."
Although the new law prohibits private landowners from engaging in commercial developments themselves on land that has recently been cleared of trees, it contains a loophole: there is nothing stopping them from selling the land to developers as soon as the trees have been cut down.
"A company can sell a plot of land to a private individual for a nominal fee, the individual cuts down the trees, and then sells it back to the company. Legally, there is nothing stopping them from doing so," said Dagmara Misztela of the campaign group Gdzie Jest Drzewo (Where's The Tree). "We used to advise local people on how to register an objection to trees being cut down in their area, but now there is no objection process at all."
Read more here.