The Repair Café names the seven easiest things you can fix yourself (and that includes laptops), saving you a small fortune and benefiting the environment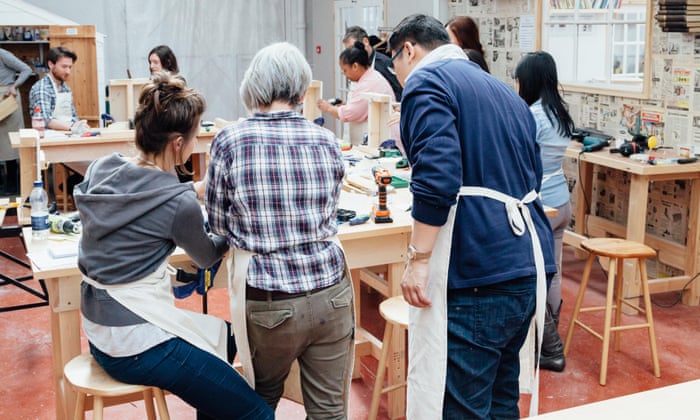 Every year British households chuck out £800-worth of electrical goods, nearly half of which goes straight into landfill. Yet many of those items – as well as wonky bits of furniture – suffer a premature death that could be avoided with a simple repair. Trouble is, most householders have no confidence in their ability to fix things, and have been (profitably) trained to dispose of goods and buy new. But householders in many parts of the UK can now find a Repair Café where, over tea and biscuits, volunteer "fix-perts" give them the knowledge to help themselves in future.
Martine Postma launched the concept in Amsterdam in late 2009, and there are now 1,256 Repair Cafés around the world. They are all staffed by volunteers and designed to be free meeting spaces where visitors can bring their broken items, or just pop in and browse the selection of DIY books. They join the increasing number of events and workshops across the UK that can help you tackle the repair jobs yourself.
Over on BBC2's The Repair Shop, it too aims to be an "antidote to the throwaway culture" – albeit with an emphasis that is firmly on sentimental rather than monetary value, inspiring viewers to repair and restore much-loved but damaged heirlooms instead of throwing them in the skip. Items featured have ranged from a favourite childhood toy and a 70s talking Dalek that had lost its ability to, well, talk, to a late grandad's cherished Victorian garden gnome so badly battered and bruised he had been hidden away in a cupboard.
Victoria Jackson set up a branch of Repair Café in Brighton five years ago. As she says: "Most things can be fixed with a bit of imagination and lateral thinking. Electrical items can be tricky and are most in demand as people have a fear of opening them. One of the issues with repairing, as an individual, is that it often takes place behind closed doors in the privacy of our homes. By creating these social – and they are very social – events, it becomes a shared activity."
A survey this week by insurer Aviva revealed how little confidence people have with even basic electricals. It found that 21% are not confident changing a light bulb, while 43% are nervous about wiring a plug.
Read more here.