Eleven holders of prestigious prize say excessive consumption threatening planet, and humans need to live more sustainably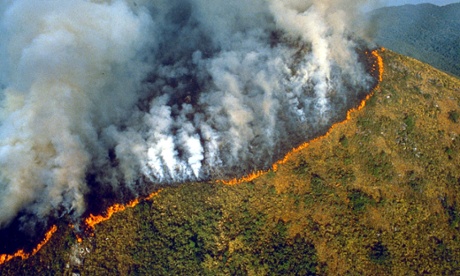 Eleven Nobel laureates will pool their clout to sound a warning, declaring that mankind is living beyond its means and darkening its future.
At a conference in Hong Kong coinciding with the annual Nobel awards season, holders of the prestigious prize will plead for a revolution in how humans live, work and travel.
Only by switching to smarter, less greedy use of resources can humans avert wrecking the ecosystems on which they depend, the laureates will argue.
The state of affairs is "catastrophic", Peter Doherty, 1996 co-winner of the Nobel prize for medicine, said in a blunt appraisal.
He is among 11 laureates scheduled to attend the four-day huddle from Wednesday – the fourth in a series of Nobel symposia on the precarious state of the planet.
From global warming, deforestation and soil and water degradation to ocean acidification, chemical pollution and environmentally-triggered diseases, the list of planetary ailments is long and growing, Doherty said.
The worsening crisis means consumers, businesses and policymakers must consider the impact on the planet of every decision they make, he said.
"We need to think sustainability – food sustainability, water sustainability, soil sustainability, sustainability of the atmosphere."
Read more: http://www.theguardian.com/science/2014/oct/07/nobel-laureates-call-for-a-revolutionary-shift-in-how-humans-use-resources