Firefly Accessories adds new line of Fair Trade products to their ecommerce shop. The company sells a variety of silk fashion accessories, scarves, gifts and handbags.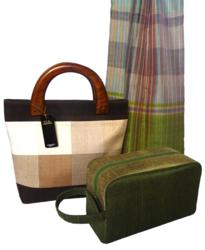 Glasgow, UK, March 1, 2012 : Firefly Accessories announces the addition of new Fair Trade fashion accessories from Cambodia to their online product catalogue. The new range of Fair Trade silk accessories includes handcrafted scarves, toiletry bags and handbags. The accessories are made by members of the World Fair Trade Organisation. As a member of this organisation, the manufacturers declare to uphold suitable working standards for their employees. WFTO is focused on creating fair practice in trade structures and working in favour of the poor while helping promote sustainable development.
Firefly Accessories offers a full line of unique items to their consumers. With UK wide shipping, the company is able to bring the finest handcrafted silk fashion accessories to their consumer. Through the online catalogue consumers can find a wide range of products in vibrant color schemes and eye-catching designs. The handmade nature of each Fair Trade Cambodian piece makes it unique in its own way and represents the growth of a country and an industry.
The hand crafted pieces that are offered by Firefly Accessories in the new Fair Trade range are very reasonably priced considering the quality craftsmanship involved in creating the handmade pieces. The unique pieces are delicately made to be long lasting and superior quality to other mass-produced items. Within the full collection of Fair Trade products, consumers will find silk handbags, jewellery rolls and cosmetic purses, as well as silk scarves and toiletry bags.
Any consumer interested in a fashion statement piece or consumers who support Fair Trade in third-world countries can benefit from purchasing their next accessory from Firefly Accessories.
ABOUT FIREFLY ACCESSORIES
Firefly Accessories is an online retailer of silk products that are created by artisans in Vietnam and Cambodia. Their range of Fair Trade products are produced by members of the World Fair Trade Organisation. The Glasgow based company, started in 2010, offers a wide variety of silk fashion accessories and unique handmade jewellery. Find more information about Firefly Accessories by visiting http://www.fireflyaccessories.co.uk
This press release is presented for your information only.
Full Disclosure Statement: The GREEN (LIVING) REVIEW received no compensation for any component of this article.
This article is for your information only and the GREEN (LIVING) REVIEW does not (necessarily) approve, endorse or recommend the product, service or company mentioned.