'Renewable energy will beat any other technology in most of the world without subsidies'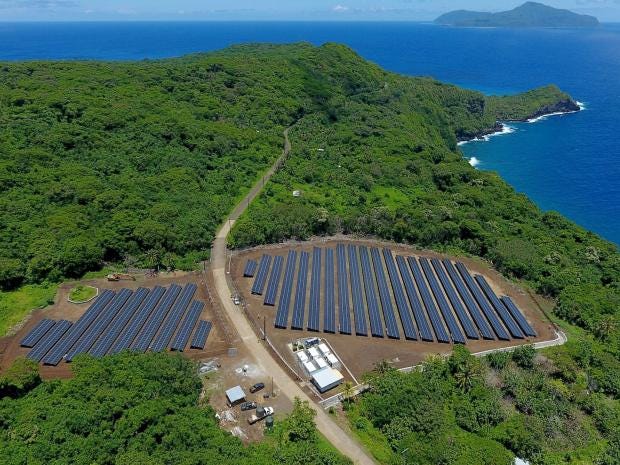 Solar power is becoming the cheapest way to generate electricity, according to leading analysts.
Data produced by Bloomberg New Energy Finance (BNEF) showed the cost of solar in 58 lower-income countries – including China, Brazil and India – had fallen to about a third of levels in 2010 and was now slightly cheaper than wind energy.
In August, an auction to supply electricity in Chile achieved the record low price of $29.10 (£23.30) per megawatt-hour – a record low price and about half the price of a coal competitor.
Read more here.