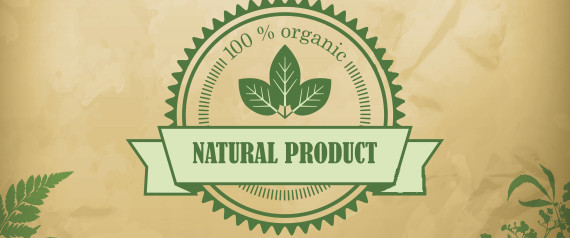 I frequently meet my clients at their local supermarkets so we can walk the aisles together. Most find it incredibly eye-opening: Sometimes what they think they know about which products to select or how to read food labels turn out to be misconceptions. For example, one client recently told me she avoids oats because they contain gluten. In reality, oats are gluten-free, unless they've been contaminated with gluten during growing or processing, but many companies make pure, uncontaminated oats, and label them as such. She was thrilled to be able to eat oats for breakfast again!
But gluten aside, there are a number of other issues and terms that can confuse even the most educated shoppers. Many of them sound healthy on their own -- that is, they have a health halo effect. Here are five of the buzziest, what they really mean, and what they don't.
Natural
The Food and Drug Administration has not developed a formal definition for the term natural. However, the government agency doesn't object to the use of the term if the food does not contain added color, artificial flavors or synthetic substances. Natural does not mean organic though, and it doesn't necessarily indicate that a food is healthy. For example, today I saw a cereal labeled natural, and it contained a whopping four different types of added sugar. Tip: When you see this term, read the ingredient list. It's the only way to really know what's in a food, and if it's worthy of a spot in your cart.
Organic
The USDA Organic Seal indicates that a food was produced without synthetic pesticides, bioengineered genes (GMOs), or petroleum or sewage sludge-based fertilizers. The symbol also means that organic meat and dairy products are from animals fed organic, vegetarian feed and are provided access to the outdoors, and not treated with hormones or antibiotics. If the seal says "100% Organic" the product was made with 100 percent organic ingredients. Just the word "Organic" indicates that the food was made with at least 95 percent organic ingredients.
Read more: http://www.huffingtonpost.com/2014/08/02/health-food-labels-confusing_n_5634184.html