Denmark's capital has reached a milestone in its journey to become a cycling city – there are now more bikes than cars on the streets. Can other cities follow?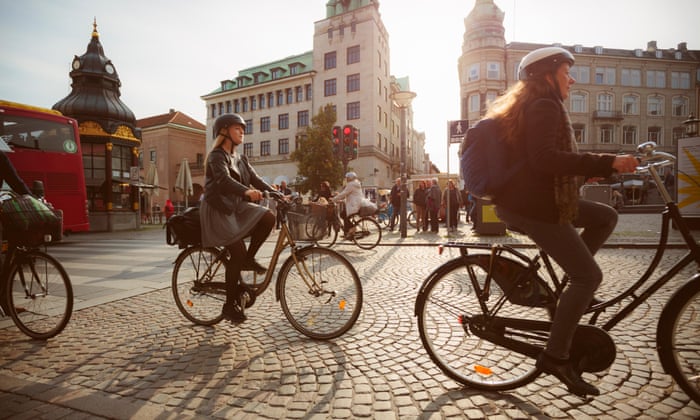 Bicycle sensors in Copenhagen clocked a new record this month: there are now more bikes than cars in the heart of the city. In the last year, 35,080 more bikes have joined the daily roll, bringing the total number to 265,700, compared with 252,600 cars.
Copenhagen municipality has been carrying out manual traffic counts at a number of city centre locations since 1970, when there were 351,133 cars and 100,071 bikes. In 2009, the city installed its first electric bike counter by city hall, with 20 now monitoring traffic across the city.
Copenhagen's efforts to create a cycling city have paid off: bicycle traffic has risen by 68% in the last 20 years. "What really helped was a very strong political leadership; that was mainly Ritt Bjerregaard [the former lord mayor], who had a dedicated and authentic interest in cycling," says Klaus Bondam, who was technical and environmental mayor from 2006 to 2009 and is now head of the Danish Cycling Federation. "Plus, a new focus on urbanism and the new sustainability agenda broke the glass roof when it came to cycling."
Read more here.